Nature Printing with Encaustic with Bridget Benton, August 1 & 2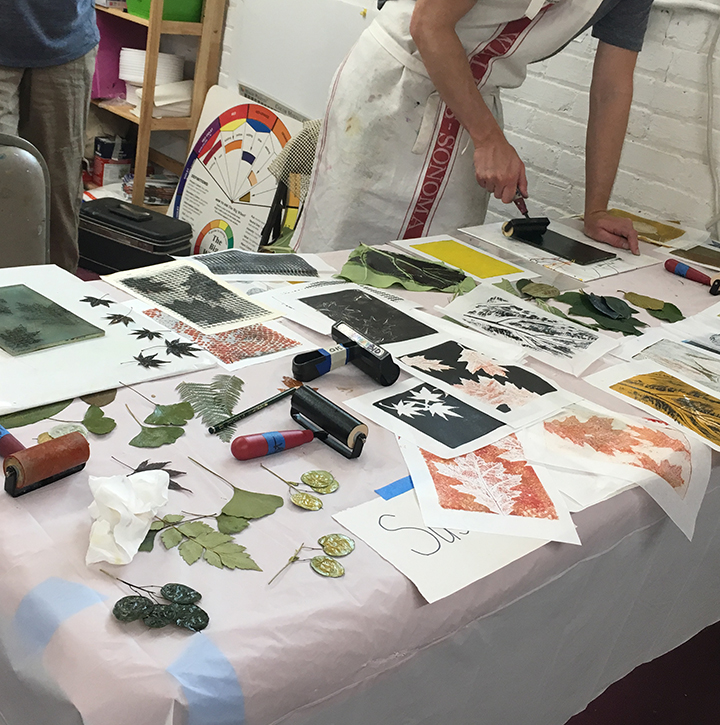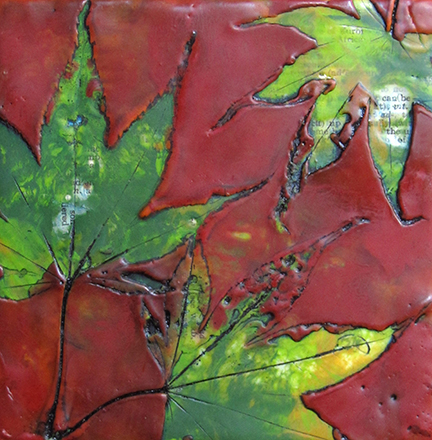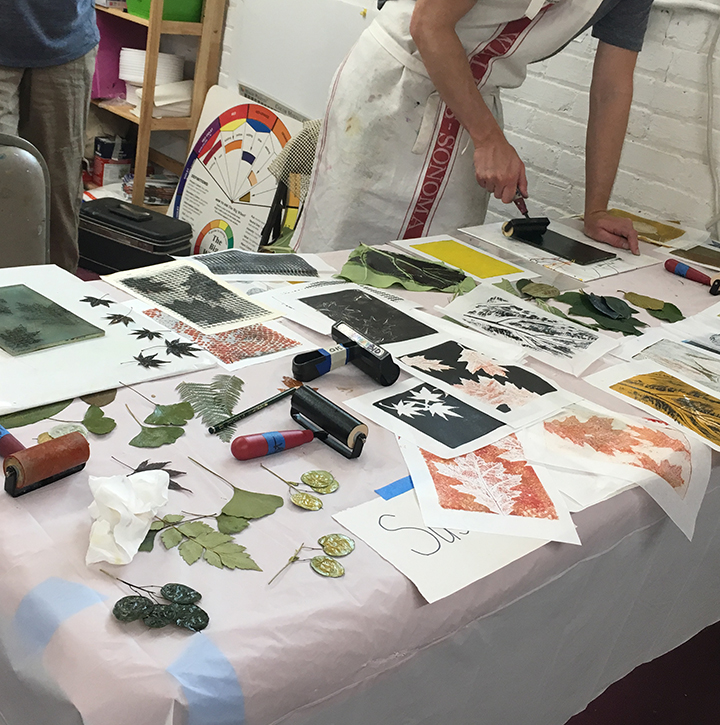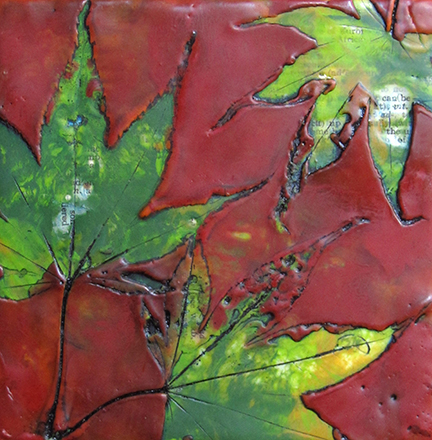 Nature Printing with Encaustic with Bridget Benton, August 1 & 2
Saturday & Sunday, August 1st & 2nd
10am - 5pm
$295 includes all materials
$295 includes two days of instruction and all materials – printing plates, inks, a variety of papers, encaustic medium, professional quality pigments, and up to four panels sized from 3"x5" to 8"x10", as well as use of all the tools, equipment, and materials you will need to complete gobs of prints and several finished encaustic pieces!
In addition to being a nationally known encaustic artist, Bridget Benton is also a long time Instructor for the Nature Printing Society. She brings all new ways to embrace nature and make art with encaustic. Learn nature printing techniques using leaves, vegetables, and other natural objects with nontoxic printing inks on fabulous assorted papers – you'll learn ways to get fantastic detail and unique effects all without a printing press. Make a ton of prints, then select your favorites to embed or encapsulate into encaustic wax for a permanent luminous surface that needs no glass protective framing.
On the second day, learn the basics and safety of encaustics then dive into painting with wax! We'll cover several techniques for collaging and embedding your prints into encaustic, as well as how to transfer a photocopy, bring out detail with oil paint and highlight with pastels. These combined techniques will allow you to create dynamic plant compositions full of depth. You'll also learn how to embed dried botanicals directly in the encaustic and make direct plant impressions into the surface. You'll take home up to 4 finished encaustic works, and lots more nature prints you can frame, make into cards or use as collaging materials.
All materials are provided, but feel free to bring plant material (fresh for printing, dried for embedding) and non-glossy, absorbent art and decorative papers of your choice.Bridget Benton has been working in encaustic as her primary medium since 2006, and designs her classes so that participants can arrive with nothing more than an attitude of exploration and enjoy two full days of playing with nature and wax.